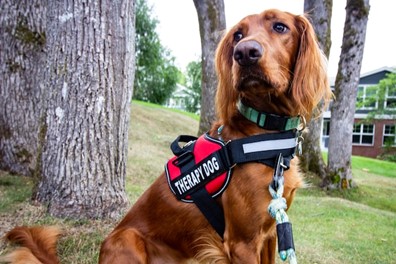 It may seem like a modern alternative treatment tool, but animal-assisted therapy has been around for centuries. Eva Carlston Academy reviews below the various benefits of this therapy for teens going through challenges.

In the late 1800s, the founder of modern nursing, Florence Nightingale, saw the recovery benefits that small animals provided to people – the animals helped ease anxiety in both adults in children.

Into the 20th century, Sigmund Freud had his own dog, Jofi, participate in psychoanalysis sessions, in part because patients felt more comfortable at first talking through the dog and not directly to Freud.

By the late 1980s, societies were formed that specialized in providing and supporting animal-assisted therapy. There are a variety of companies that provide animal-assisted therapy certification programs.

Many categorize animal-assisted therapy as thinking outside of the medical box. That may be true, but if animals and humans have co-existed for 50,000 years and domestication began around 15,000 years ago, there is no doubt that animal-assisted therapy treatments for teens can be beneficial.
Animal-Assisted Therapy Explained
Animal therapy runs the gamut. While the most common forms used are domesticated dogs and cats in various ways, farm animals such as horses and pigs, as well as marine animals are also used in therapy.
It can be used in tandem with other forms of therapy, such as PT or cognitive behavioral therapy.

There are different levels of therapy and treatment as well. Dogs may visit those of all ages in a hospital. People of all ages could utilize equine therapy on a ranch designed to focus on therapeutic sessions.

Nursing homes, daycares, mental health facilities, and more also use animal therapies regularly. Many of the dogs, cats, and the like involved are trained to perform their specific duty within a therapy session.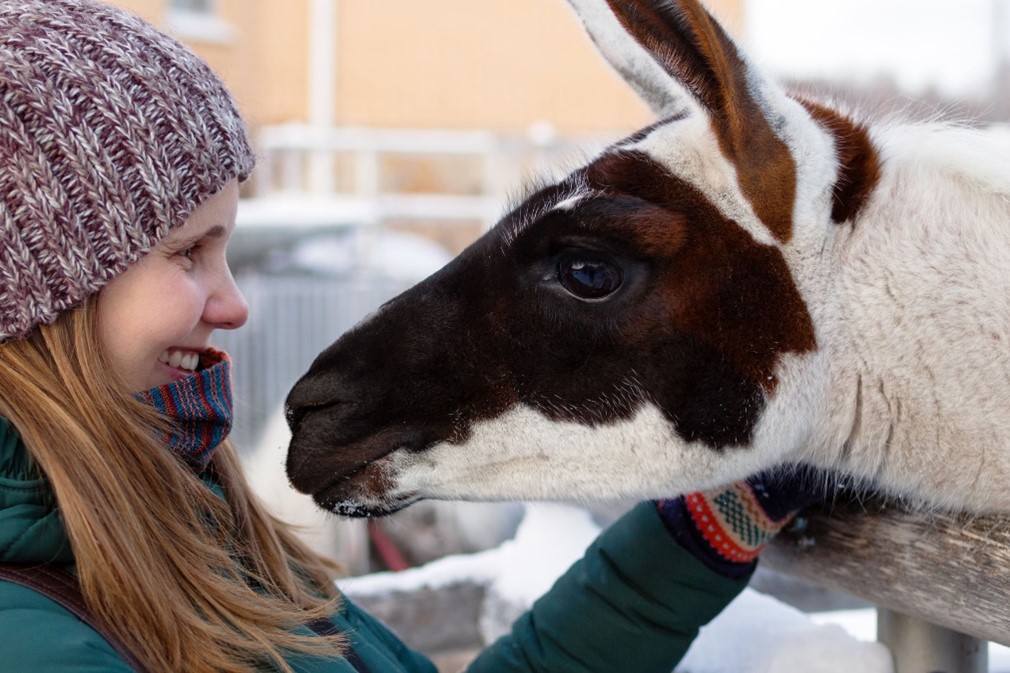 How Animal-Assisted Therapy is Helpful for Teens
Many teens get the same benefits from pet-centered therapy as other age groups. It is designed to bolster well-being and health, and therapies have been shown to do everything from improving mental outlook and cognitive abilities, to easing anxiety and lowering blood pressure.

Doctors and other professionals working with teens who are coping with mental health conditions are increasingly augmenting sessions with animal-assisted therapy techniques.

Pet companionship has been shown consistently to reduce loneliness in teens and offer social support many teens may lack.

On a basic level, animal companionship also help teens who are coping with extreme loss, such as a death of a friend or family, and subsequent grief.

Since many teens with mental health challenges cope with daily anxiety and depression, pet therapies have been shown to raise levels of compassion and empathy. Therapies also trigger the need for and importance of instilling responsibility in teens.

A large number of students have shown other benefits for teens. Animal-assisted therapy often reduces worry or feelings of fear, offers motivation and focus, and may also decrease the levels at which people perceive pain.
Its Benefits May Have Ancient Roots
Several purveyors of experimental therapies subscribe to the Biophilia Hypothesis.

The theory is that people generally have a strong interest in animals and easily attach to them because at one time, man's survival was somewhat dependent on animals offering signs that a certain area is unsafe.

That's a good dog!