According to the CDC, the current rate of divorce in the USA is about 2.3 per 1000. Out of the number of divorced couples, several are likely to include families with one or more teenagers. Eva Carlston Academy reviews that while teens are stereotyped as being apathetic, they are directly affected by divorce and there are serious impacts on their mental health.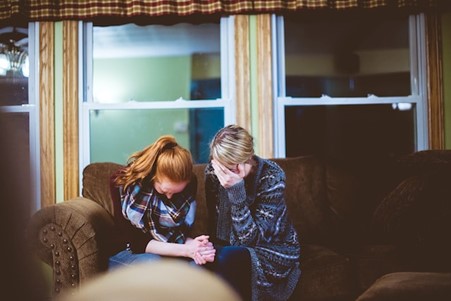 Negative Effects of Divorce
Divorce can have many negative effects on all parties involved but teenagers are especially vulnerable. Experiencing parents who are going through a divorce affects all aspects of a teen's life, from their mood, relationships with others, and how they perform in school.
Depression And Anxiety
Teenagers who are dealing with their parent's relationship in turmoil have reported more feelings of depression and anxiety. This stems from feeling a loss of control over the situation and having to deal with parents who may be arguing, angry, or abusive while going through a separation or divorce.
Divorce essentially means that the teenager is losing the family structure in their life, so feelings of anger and sadness can build up and lead to depressive episodes and anxiousness over how to cope.
More Conflict with Interpersonal Relationships
Most teenagers are not likely to reach out for help. Instead, many will lash out or withdraw from friends and family. It can be especially hard to feel a connection with others when all they're seeing at home is a breakdown of a relationship.
Self-Abusive Behavior
Eva Carlston Academy states that teens who are experiencing divorce are more likely to engage in self-abusive behavior or try riskier things that could potentially put them in danger. This includes experimenting with drugs and alcohol, dangerous sexual activity, and engaging in suicidal ideation and thoughts.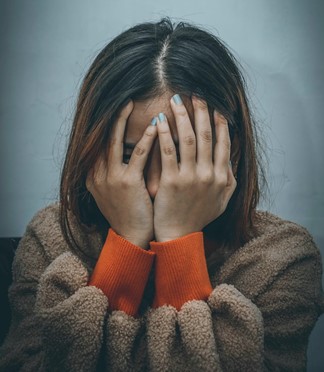 Coping Mechanisms
While divorce can be difficult, there are also a lot of resources to help teenagers better process a divorce.
Talking with a health professional or therapist. Divorce can result in many bottled-up emotions but having a professional to help work through their feelings can be beneficial to many teenagers. They often will not feel comfortable opening up to their family or friends but having an outlet is vital to healing and overcoming their fear and anxiety.
Find an outlet for stress. Whether it's journaling, sports, or just finding something that brings joy, overcoming divorce for teenagers means finding a way for them to process their feelings in a healthy way.
When To Seek Help
If a teenager is not responding to treatments such as therapy or stress-reducing activities, it may be time to seek additional help. This is often recommended when a teen is becoming more reclusive or withdrawn.
There are many resources to help teenagers that are experiencing a divorce in their family. If a teen is feeling depressed or suicidal, they can call 988, which is the suicide and crisis lifeline. There are often counselors who can help teenagers at school or within certain national organizations, which are found on the National Institute of Mental Health website.