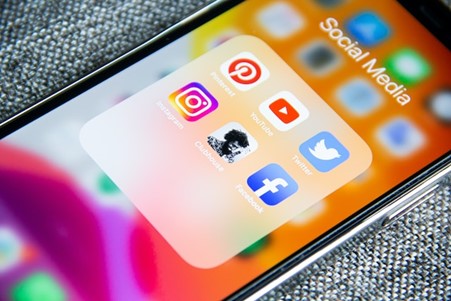 Social media has changed the world, and for many teenagers, social media is their world.

According to a Pew Research Center Survey, teenagers in the U.S. are almost always plugged in. In 2022, 67% of those between the ages of 13 and 17 say they use TikTok (16% use it "almost constantly), 62% use Instagram, 59% use Snapchat and a whopping 95% use YouTube.

As the social media landscape explodes in popularity, its impact on teenage mental health remains a constant concern. Eva Carlston Academy explains that during the vulnerable period of life that is the teenage years, social media has the potential to change lives for the better but also may impact mental health in very significant ways.
Social Media and Development
Adolescence is one of the most critical periods of one's life. The brain's separate areas begin to integrate, and development is accelerated. It's a time when the brain is usually most open to growing and learning.

Adolescents are trying to form their own identity while exerting more independence and developing serious friendships and relationships. All of those factors make teenagers especially vulnerable to social media's effects.
Positive Effects
Let's start with the good news. For many teens, social media is where they may find a wealth of social support and essential connections among their own age group. That's especially important for groups of marginalized people, such as the LGBTQ+ community.

In fact, the U.S. Surgeon General notes that social media may actually provide a mental health boost for youth who identify as LGBTQ+.

In general, social media makes people feel good. Through monitoring social media and checking their number of likes and comments on posts. This activity has been shown to release dopamine, a chemical released in the brain that makes people feel happy.

For some, social media can positively impact self-esteem, especially if there is consistently favorable feedback. And for those who are considered more introverted or find it challenging to meet and chat with people face-to-face, social media may be a helpful tool or those coping with social anxiety.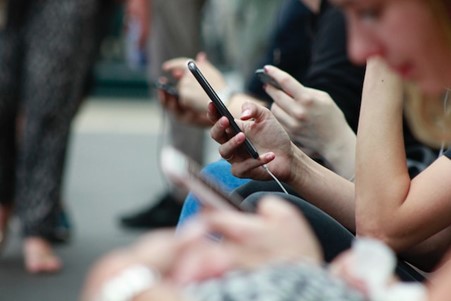 Negative Impacts on Mental Health
Life on social media isn't always positive — and it can often be detrimental.

Many researchers say that rising mental illness rates are in some way connected to the rise in social media use among adolescents. A 2018 survey found that 59% of teens using social media have experienced some form of cyberbullying, such as name-calling, spreading gossip, or receiving unwanted explicit images.

There are other negative effects on one's well-being. Numerous surveys have linked anxiety, depression, poor sleep, low self-esteem, and body image issues to toxic social media environments.

Nearly 75% of adolescents surveyed in the U.S. Surgeon General's 2023 Social Media and Youth Mental Health Advisory say they are either sometimes or often exposed to hate content on social media. In addition, teenagers who use social media for over three years each day are twice as likely to experience poor mental health.
Supporting Mental Health
Lawmakers and parents have the power to support teenagers on social media and prevent them from falling into a negative mental health space.

Policymakers are invested in finding ways to develop safety and health standards across social media platforms that are age-appropriate. Parents or guardians can also dedicate themselves to monitoring a teenager's social media activity and consider blocking certain sites or social platforms.

And social media companies themselves have a duty to share any information related to the potential mental health effects of adolescents who use their platforms.